Data: 28.02.2017
Localitatea: Bucuresti
Compania: Coca-Cola HBC Romania
POSITION SUMMARY:
To provide a secure and safe environment for the employees of the Coca-Cola HBC Romania, and to safeguard the assets and values of the company (Ploiesti, P Negrii, Timisoara), including protection of classified information.
Regional Security Officer  is direct responsible for coordinating and overseeing all activities of the Security staff onsite, including all supervisory, training, and security operations functions at the assigned locations.
ESSENTIAL FUNCTIONS:
Proactively oversee the daily operations of the security team of the Coca-Cola HBC Romania providers to include:
Operate the Security department as an individual business unit with specific emphasis on training and development, coaching and counseling, financial and operational efficiencies, and goal setting and attainment;
Develop and implement protection programs that safeguard all company assets;
Maintain ownership and responsibility for the protection of all company assets at all times;
Conduct daily operational security activity to insure the good order and safety of the physical plants and all contractors/guests and team members;
Review on a daily basis the events and special occurrences so as to provide adequate coverage for these events;
Effectively train security guards in every facet of daily security operations to include:

Proactive observation and guest service;
Loss prevention procedures.

Create and maintain a risk management program that minimizes exposure and maximizes safety practices;
Assist with train for security events preparedness (e.g. clean desk policy, IMCR), disaster preparedness e. g. earthquakes, fires and other kind of crises;
Evaluate, select, develop and implement technology which will enhance the safety and security of our guests, team members and the physical plant and ensure secure and safe operations;
Manage the security system vendors who provide service for our electronic security systems and guarding;
Coordinate the hiring security guards;
Properly investigate any potential criminal activity in conjunction with the proper authority;
Provide assistance to other employees to enhance customer service or respond in the event of an emergency;
Assist in emergency management and contingency planning;
Coordinating activities of front desk receptionists in all locations;
Coordinate the management of the documents received/sent to/from Front Desks (ensure traceability of documents);
Provide periodically security reports, including KPI's;
Developing and maintaining excellent relationships with police and intelligence agencies to achieve the best outcomes for the business;
Conduct security, property protection, anti-fraud related controls & internal investigations;
Train subordinate security professionals or other organization members in security rules and procedures.
Together with National Security Manager assist other department in emergency management and contingency planning;
Respond to medical emergencies, IMCR threats, following emergency response procedures;
Recommend security procedures for operations centers, domains, asset classification systems, system acquisition, system development, system maintenance, access control, program models, or reporting tools;
Prepare reports or make presentations on internal investigations, losses or violations of regulations, policies and procedures;
Monitor security policies, programs or procedures to ensure compliance with internal security policies, licensing requirements, or applicable government security requirements, policies, and directives;
Implement security standards, policies, and procedures;
Conduct, support, or assist in governmental reviews, internal corporate evaluations, or assessments of the overall effectiveness of the facilities security processes;
Conduct physical security examinations of property to ensure compliance with security policies and regulations;
Communicate security status, updates, and actual or potential problems, using established protocols;
Collect and analyze security data to determine security needs, security program goals, or program accomplishments;
Supervise subordinate security professionals, performing activities such as hiring, training, assigning work, evaluating performance.
OTHER RESPONSIBILITES:
Must be reachable at all times by cell phone (24/7).
Available to work varied shifts including weekends and National Holidays;
Must be able to work within a team atmosphere; this includes working co-operatively with the Plant Managers, Warehouses Managers, H&S Managers, Emergency Situation Managers and others who are direct consumers of security services;
Proficient use of CCTV subsystems, control access systems and intruder alarm subsystems.
EDUCATION
University degree, preferably in law enforcement field;
Security manager certification;
Investigator degree/certificate;
Physical security assessment certification;
Protection of classified information degree;
First Aid/CPR certification.
EXPERIENCE
Experience with security, private or military/police – minimum 5 years;
Experience with internal and external Loss Prevention programs;
Experience with investigation activities;
Experience in working with Business Intelligence tools.
Experience with development, coordination and using information network;
Experience in working with relevant Romanian authorities.
SKILLS REQUIRED
Excellent English written and verbal skills;
Strong organizational skills;
Customer service oriented;
Computer literate on Microsoft Office Pack;
Strong and demonstrated ability to train others;
Broad knowledge of security and security technology and its application;
Ability to interface with relevant authorities on issues of mutual interest.
---
Joburi in industria de securitate: Manager general, Manager de securitate, Consultant de securitate, Director operational, Director Risc, Director vanzari, Consultant vanzari, Manageri departamente (Financiar, Logistic, It, Contabilitate, HR), Manager zona, Director tehnic, Inginer sisteme, Tehnician sisteme, Inspector securitate, Sef Obiectiv.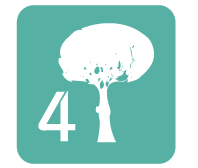 4Tree  agentia de recrutare nr 1 din industria de securitate
4TREE este o agentie de recrutare, creata din dorinta de a ajuta cat mai multi oameni in drumul lor spre cariera potrivita. .Misiunea noastra este sa cream parteneriate de lunga durata intre oameni astfel incat acestia sa-si atinga obiectivele. Suntem specializati in industria de securitate, vanzari si marketing. Serviciile noastre: Recrutare si Selectie personal, Training, Consultanta.
4TREE: Training, Recrutare, Evaluare si Educatie Top Performeri. Daca exista noi il gasim!